Importing/ Exporting Spreadsheets
You can import or export a spreadsheet that contain various types of information without having to add individual units one at a time (such as invitations to guests, approved attendees to an event, etc.). The platform allows users to upload data in bulk through the use of standard spreadsheet in .xls format (Excel). In this topic, we'll explain how to download the default file and import / export the data in general.

Step by Step Guide
How do I import data on a spreadsheet?
The 'Import Spreadsheet function' allows you to add a lot of information (such as participants, sponsors, and speakers) to the platform all at once. To use it on the invitation page (example), you first need to download the default file by clicking "EDIT"> "IMPORT"> click on the word that says "Download demo file".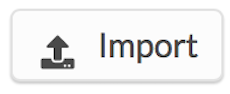 Next, the file must be saved on your computer. Then, upload the file onto our platform by clicking "EDIT"> "IMPORT". Then you must click the green checkmark button, select the file and click "ADD" and click "End".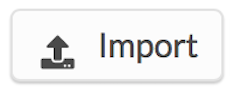 To learn more about possible errors when importing your spreadsheet, click here:
Main errors when importing spreadsheets


How do I export a spreadsheet?
The InEvent platform contains an Export function (on pages like the Event Feedback page). Clicking it will generate the data from the feature. However, on other functions, you need to click on "EDIT"> "EXPORT" to export data.


By clicking the button, a message will appear at the top of the screen telling you that you will receive the file with the data in your email once the process is completed.
Alternatively, go to the platform's download center by clicking the "Download" button that appeared in the example above or by clicking on the tab with your name (top right bar of screen) and in the dropdown menu, click on "Open my downloads".
You will then see all the worksheets in order of their date created (most recent to oldest) of worksheets with exportable data that were requested in the platform.
To download the spreadsheet, you should look for the name of the event that was requested to export. If the side has a green strip, the data export has been completed and the download can be done by clicking the blue button (actions column).
---
How Did We Do?
---