Company Structure
How to configure all details?
In details the first data to appear is a code. Whenever someone will download your APP, it will request a 4 digit code for security reason. This code is XXXX.
Please note everything you edit in the platform, it automatically edit in your website and in your app. You are able to:
Edit the APP name (This name will appear in both App Store and Google Play Store, in order for participants to download it).
Change Background, Bar and Main Color (We suggest to ask Marketing department the exactly color codes).
Keywords- Select keywords that can be associated with the event app, and as people time those keywords, the app appear as a suggestion.
Custom Domain (Hotsite or Landing Page)
Click to send the review of your app to both the IOS Store and Google Play Store.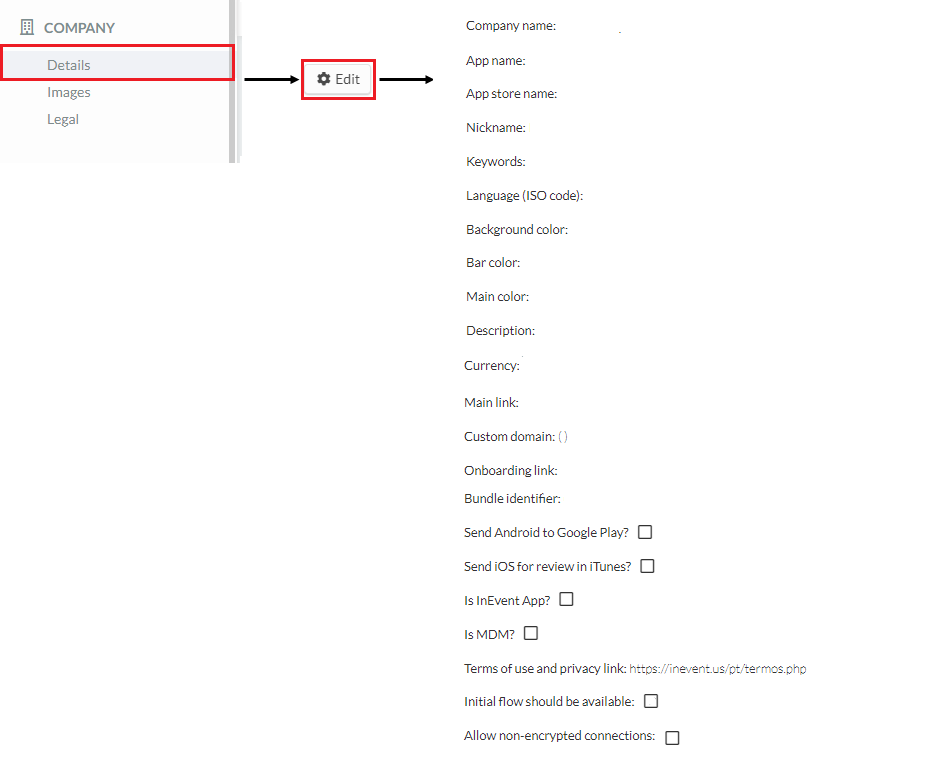 IMAGES
What is an Event Cover Image?
The Event Cover Image is the image that appears in the app and in the platform as soon as you enter the event page. Below there is an example of a cover image in the App.
How to add a cover image?
On the left side You will click on EVENT > SELECT YOUR EVENT > EDIT DETAILS > EDIT> IMPORT YOUR IMAGE OF CHOICE (1700 PX X 630 PX) > END.
What is the mobile splash image?
A mobile splash image, is the image that appears as soon as you click on the app. It is not necessary to have it. But, if decided, please see the steps below:
What is the Main Icon?
The Main Icon is the App Icon.
---
How Did We Do?
---