Integration with Salesforce
Integrate your Salesforce account with the inEvent platform to help you with the import of leads and contacts.
Link your account
The first step is to activate the feature at the inEvent platform. To do so, go to the company level, go to the Menu on the left side, look for CONFIGURATION and click on TOOLS. Then mark the field "Integrate Salesforce to import Leads and Contacts"

After the step above, still on the company level, look for INTEGRATIONS on the left side MENU and click on Salesforce.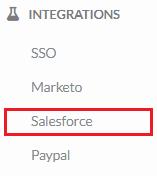 After this, you will select one of the options below:
Link Production Account
Link Sandbox Account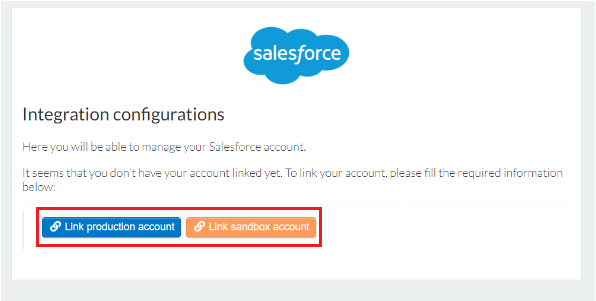 Log in with your Salesforce account information and then you will select in which "folder" the data will be saved:

Unlink your account
You must click on Integrations > Salesforce > Unlink Account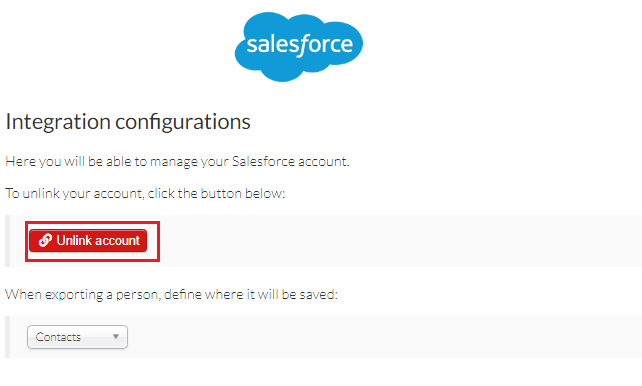 ---
How Did We Do?
---