Briefing management
Your event worksheet can be replaced by a powerful support system where you can create forms for your organization. You can collect event specific data (such as event location, number of attendees, etc.) through forms that your employees fill out, facilitating the process of requesting a new event by different business areas. In addition, you can grant access to agents, such as agencies and suppliers, and, through the main panel, request additional information.

How to add external members?
In your multi-event management area, select external users tab and register other teams' members that may request new events or suppliers that will submit their proposals for evaluation.
Then click on the blue button on the right and set an access password for this new user.


What forms can I create?
We have two forms types: event request and custom.
Default event request form has questions about event name, timezone, start and end dates, location, and estimated budget.
Custom form allows you to create all its questions, according to your needs.
To create them, select "Forms" > "+ new form", define event name and then choose between "event request form" or "custom forms". When finished, click Create.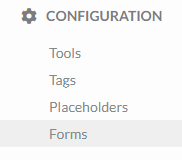 In both cases, the admin can add as many questions as necessary by clicking Edit and then "New Question". The answer possibilities are "yes / no"; "grade from 0 to 5", "options list"; "plain text"; "Brazil CPF"; "International passport"; and "upload file".
You should click the submission tab to view all received replies.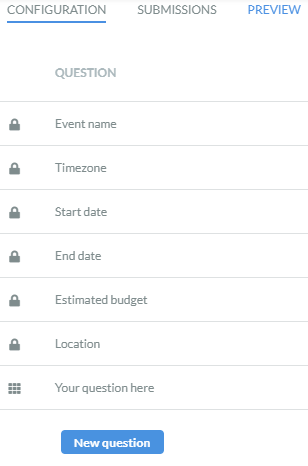 How do I approve an event creation?
After reviewing submissions, click on the selected event and then on "Approve" button. The event will be automatically created with its name, date, location and estimated budget information.

---
How Did We Do?
---