Integration with Eventbrite
Now you can sync your purchased tickets between Eventbrite and inEvent Platform. Every attendee that buys one ticket at Eventbrite will be registered at inEvent. The integration is automatic. It is possible to send all inEvent tickets to Eventbrite and vice versa, they are all sync'd.
Step by Step
 To integrate Eventbrite with InEvent Platform,  you need to verify if the feature is enabled.
CONFIGURATION > EDIT > ENABLE EVENTBRITE Feature.



Then, chose your event and click on: EVENT > INTEGRATIONS > EVENTBRITE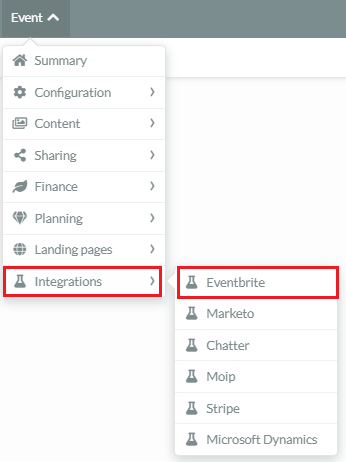 You will be redirected to the Eventbrite webpage, where you will login with your EMAIL ADDRESS.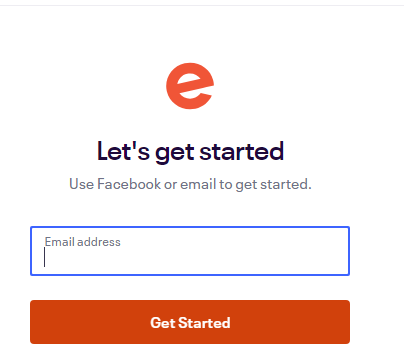 You will need to accept the terms of use:

After the authorization, both platforms will be linked.

After they are sync'd, you need to select the event so the information is also updated to the inevent platform. Click the event and after EVENT INFORMATION, select your event and click LINK EVENT'.

You will be able to check the sync'd information at the 'EVENT CONTROLS' field

In 'SYNCHRONIZATION' you can see the sync'd attendees between both platforms

To check the registrations at Eventbrite, go to your logo at the upper right corner and click in 'MANAGE EVENTS' > 'MANAGE' > 'MANAGE ATTENDEES' > 'ORDERS'.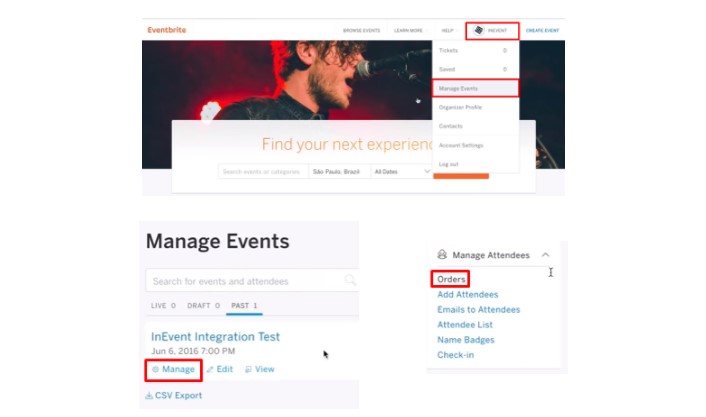 You can add a new attendee by filling in the needed information in 'MANAGE ATTENDEES'' at Eventbrite platform. They will appear at PEOPLE > ATTENDEES at the inEvent platform. 
---
How Did We Do?
---