SSO - two-factor or multi-factor authentication and external agencies
Companies administrators at InEvent can enable both SAML single sign-on and two-factor authentication to add additional authentication measures for their comapny admins.
Two-factor authentication (2FA) provides basic authentication for organization members. By enabling 2FA, organization administrators limit the likelihood that a member's GitHub account could be compromised.
To add additional authentication measures, company administrators can also enable SAML single sign-on (SSO) so that organization members must use single sign-on to access an event or the company events at InEvent.
Enabling two-factor authentication:
During the company onboarding we will set up all the administrators contacts and define a phone or e-mail that she will get her code.
First step to login:
You need to join InEvent platform and enter your e-mail and password.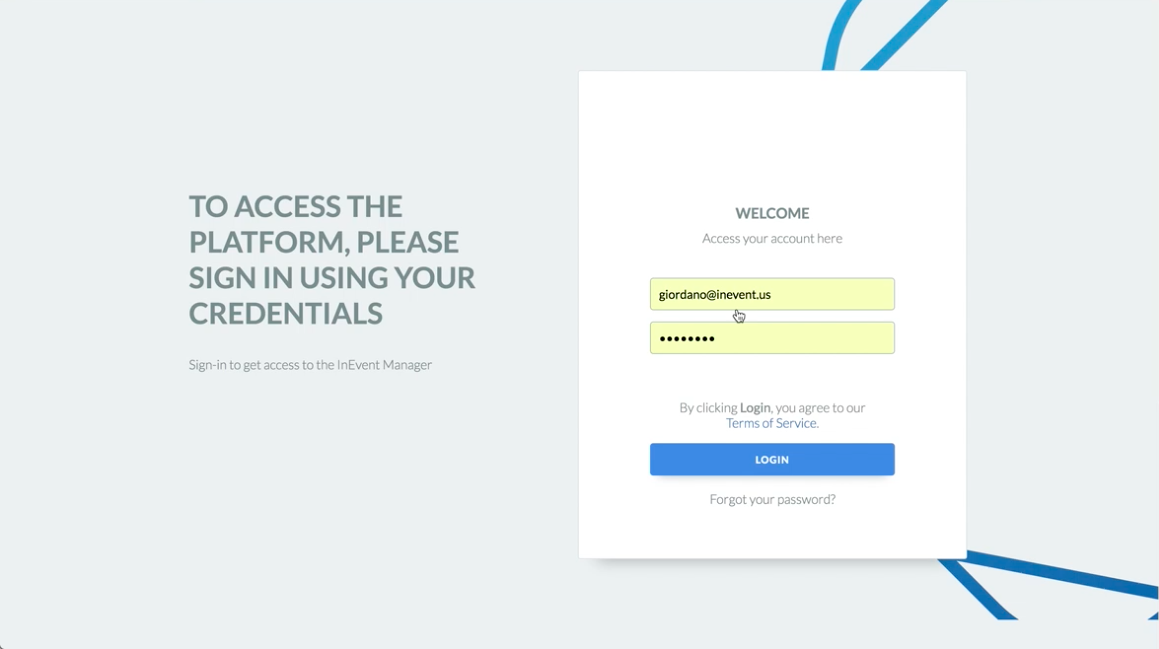 Second step:
You need to select where you want to recieve your code to finnaly jon the platform in safe way and manage your event!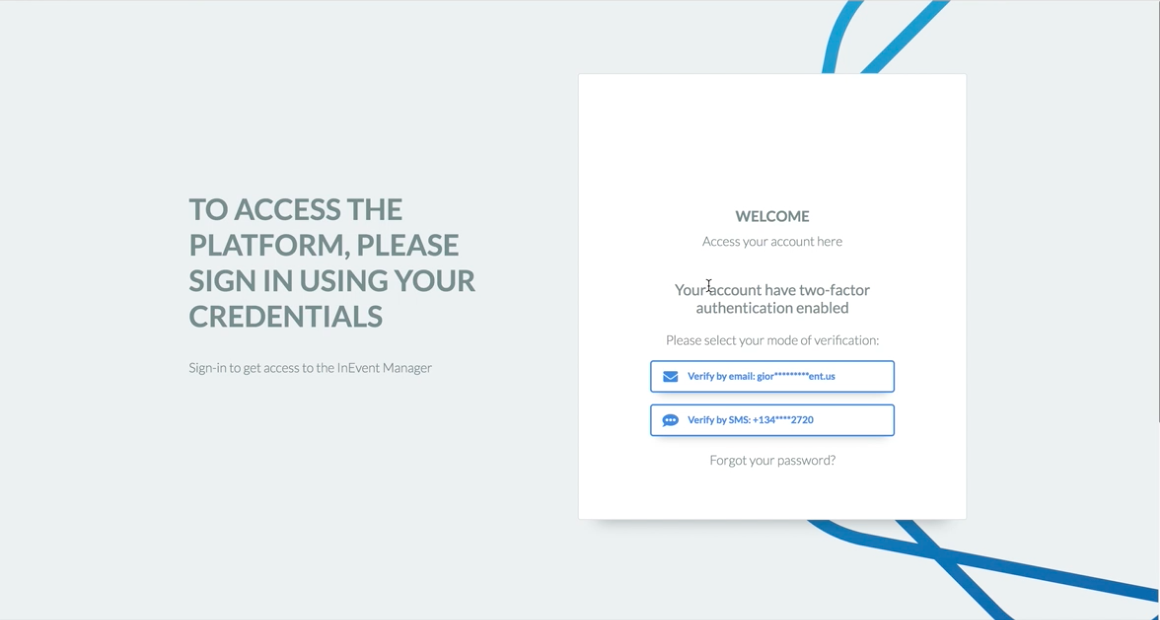 ---
How Did We Do?
---