Company Places
Company Places
How to add a Company Place
To add a company place, Click on the company icon in the top left corner of the platform (outlined in the image below)
Then on the left side, scroll down to the 'BOOKING' column and press 'PLACES'

Click on the ' + NEW PLACE' button, enter the details of the new place and press the blue 'CREATE' button.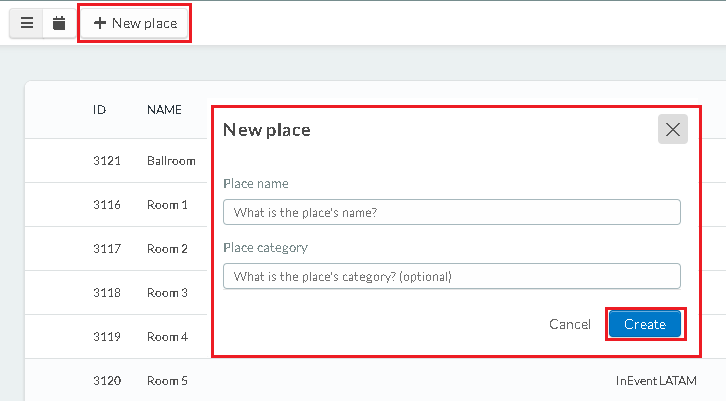 We can view the places in the calendar by clicking on the calendar icon in the top left corner (outlined in the image below)
This will show the date and time of the event by the associated 'place'. You can choose three types of view: per day, per week or per month, just choose the view by clicking on it:

You can use different tools to search your events more in depth, below the calendar, as shown below: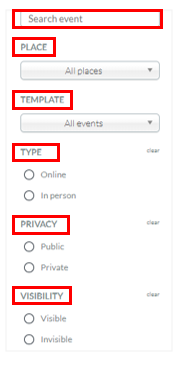 After creating the place(s), they will be available for the place option in your event details.
Choose one of your companies events then go to 'EVENT' > 'SUMMARY' > 'EDIT DETAILS'
Click on the 'EDIT' button in the top right corner and scroll down to the 'PLACE' field.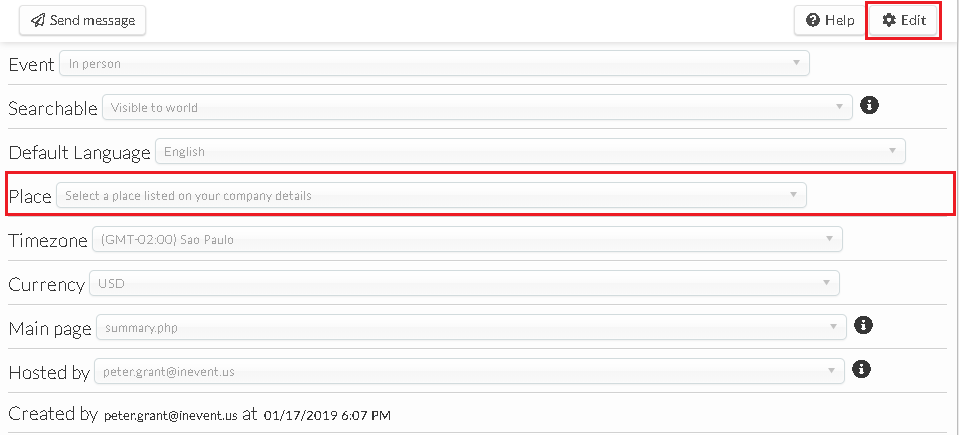 Using the drop down bar you will see the places we have added. Choose one of them, then click on the 'END' tab in the top right corner.

How do i delete a Company Place?
To delete a company place Click on the 'EDIT' button, tick the check box of the place you want to delete and then press the 'REMOVE' button in the top right corner.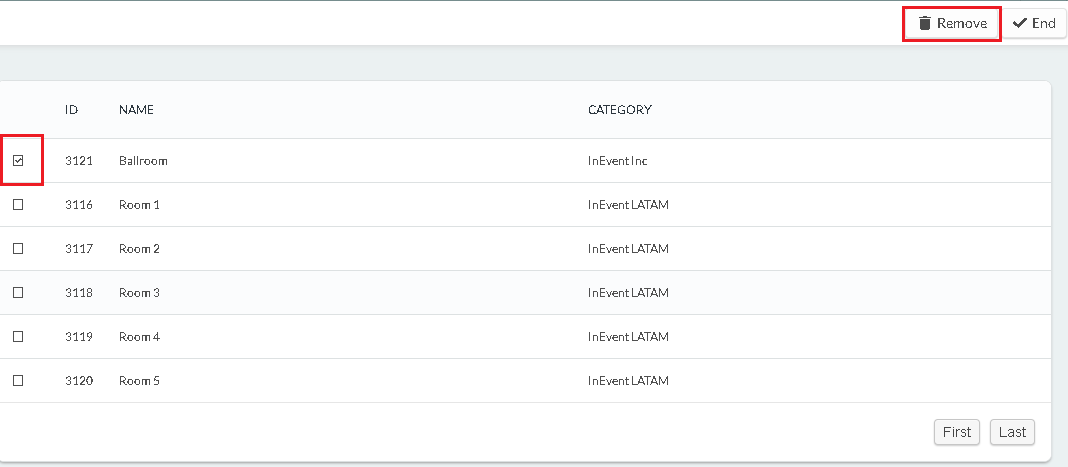 ---
How Did We Do?
---