Manage e-mail blacklists
When an attendee requests to be unsubscribed, his subscription state is updated automatically.
Manage e-mail blacklists acts as a filter preventing certain e-mail addresses from receiving emails as they requested.
At the time you send a message to a given list our AI intelligence checks if the attendee's address is included in the blacklist: if it is, that mail will be ignored and won't receive the message.
To access the e-mail blacklist, you should click on "People"> "Communication"> "Manage e-mail blacklist".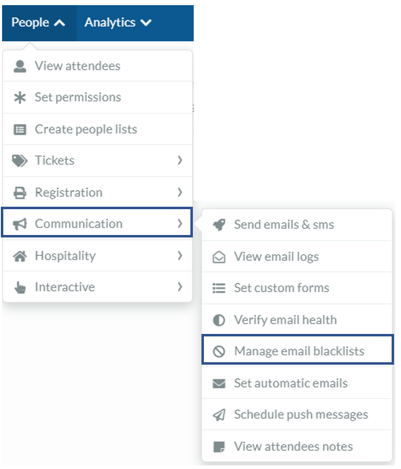 All attendees that unsubscribe your mailing will be listed here.


---
How Did We Do?
---