Event Access Permission
Choose the level of access that each participant will have on the platform
Different participants can have different functions within the event, from the general organizer to the promoters responsible for reading the Access Control QR Codes. The different levels can be specified by the admin in the platform to optimize the control necessary to maintain the organization and success of your event, defining the powers and limitations of each registered participant.
How do I change my attendee's role? What options do I have?
A: To change the role of your participant, click on 'PEOPLE'> 'VIEW PARTICIPANTS'> 'EDIT'> 'PERMISSION' and select the option.
User: Can interact with the entire application. You can not change or edit the event information.
Admin: You can change all event information.
Collectors: Can collect access control information and read QR Code.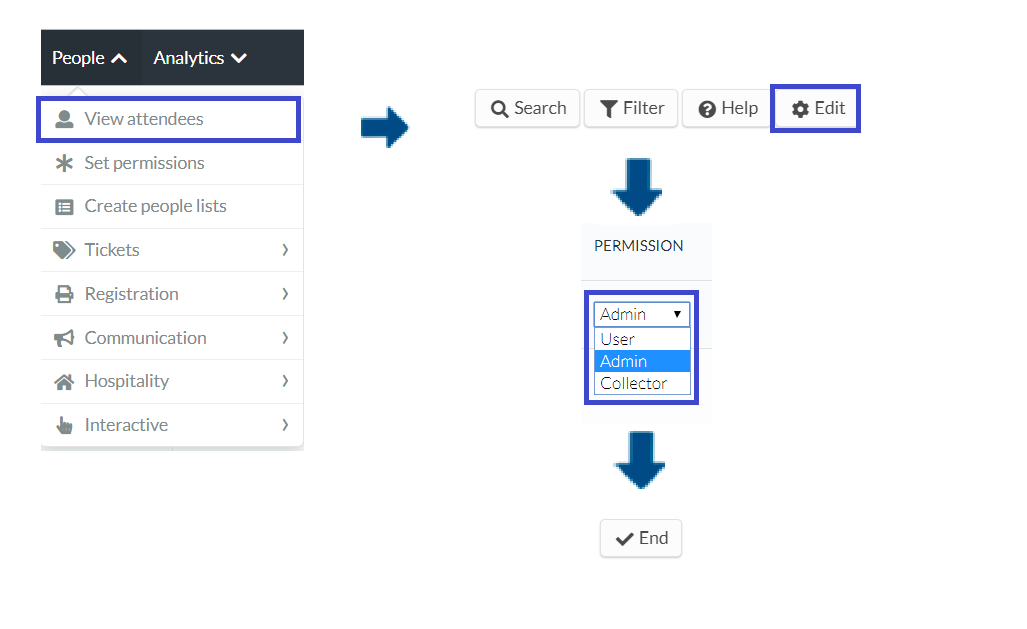 ---
How Did We Do?
---