Event Information Panel
Configure the information of your event and t participant's first experience when accessing your hotsites or downloading the event app.

Step by Step
How to access and change the event's general information?
In events details, you can access and change the
To access and change the general information: EVENT > CONFIGURE INFORMATION > EDIT.

What information can be modified?
In this section you can enter or change information regarding:
Cover Image: This image can be viewed by the participant using the app participant, hotsite (website) and registration form. It is necessary to use the pattern informed, exact 1700x630 (px by px).
Event's Start Date, Event's End Date, Begin of Enrollment Date, End of Enrollment Date and End of Event Access.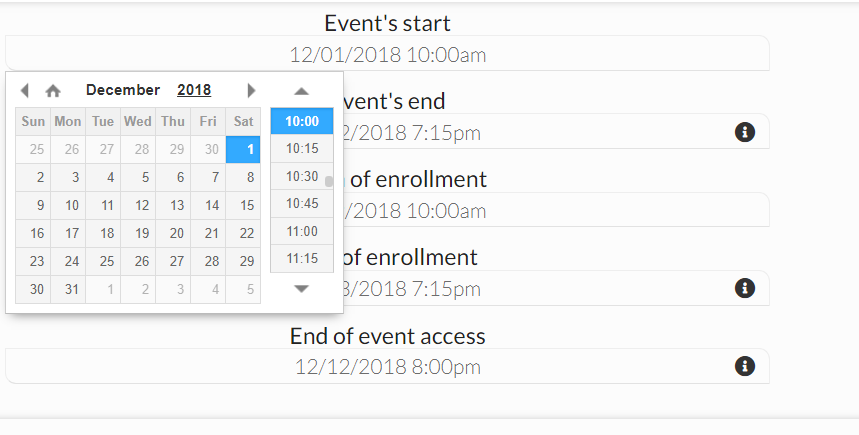 Address: The location where the event will be held. Our platform will automatically search for the corresponding address via Google Maps and display the location in a map.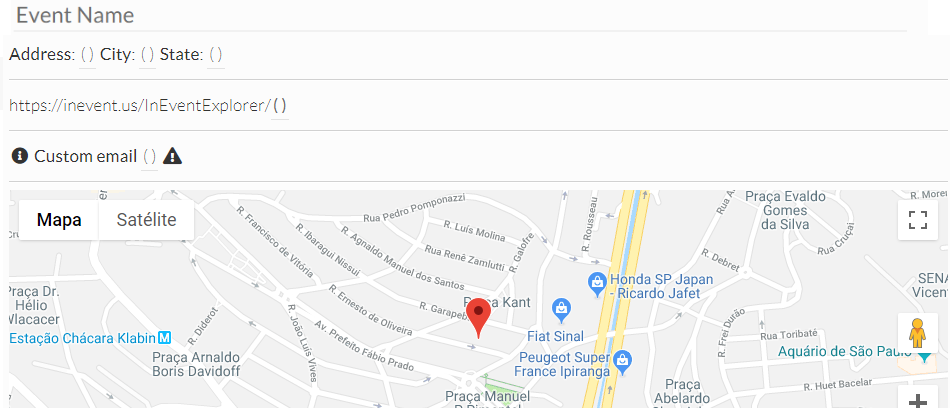 Custom domain: Enables access to an external site as if it were its own domain. For more information, click here.
Custom email: In this field, you can add a custom email to your event.
Capacity: the number of people that can enroll in the event.
Invitations: the number of people that can be registered in the event via the invitation list.
Default Language: The language of the event can be pre-determined by the administrator.
Privacy : Used to determine whether the event can be accessed publicly or whether it should be accessible by invitation only. For non-public (private) events, you can enter a password to limit access and making it an invite-only event. For more information: Access Password and Download Restrictions for the app.
Event : used to inform if the event will be online or in person. If it is online, the address field will be automatically disabled.
Searchable : Used to determine if the event can be viewed and accessed by the application store/website, including appearing on search engines.



Social networks: add social networks, such as: Facebook Page, Twitter, Instagram. information like the Facebook page of the event, Twitter (both profile and hashtag) and Instagram (both profile or hashtag).
Wireless: Enter the description of the internet access and password.



Description of the organization: You can modify the description of the organization responsible for the event.
Event Description: the description of the event itself, also no character limit to this.

Send message: Sends push notifications to all participants at the same time.

---
How Did We Do?
---