Presence Control
Navigate through all the attendees and find out who is present

You can navigate through the list of attendees, in the events or the sections, and find the attendees and set them as present. If you are using the credential tool ou the access control tool of InEvent, the presence is set automatically through the reading of the attendee's QR Code. Otherwise, it is possible to set presence manually through the web admin, accessing the path PEOPLE -> VIEW ATTENDEES -> EDIT and in the column PRESENT, check the box.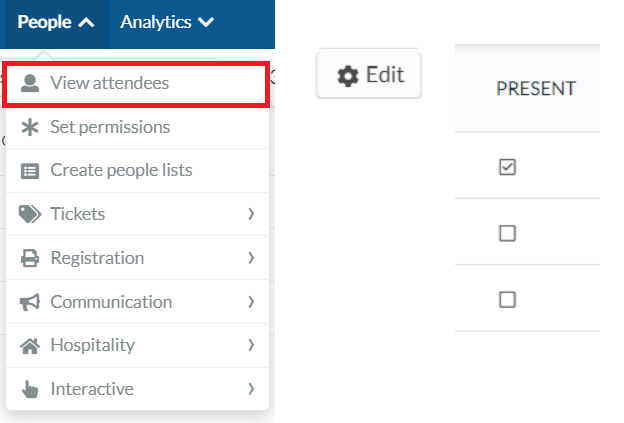 Obs.: In the bottom-left corner of the screen, it is possible to select what activity the attendee will be present.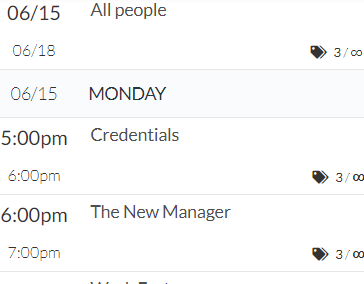 Along with the list of attendees, it is possible to filter and find out what people will be present in the session, which makes the operation a lot easier.
To filter, just click the button:

and select the type of filter, which in this case, will be PRESENT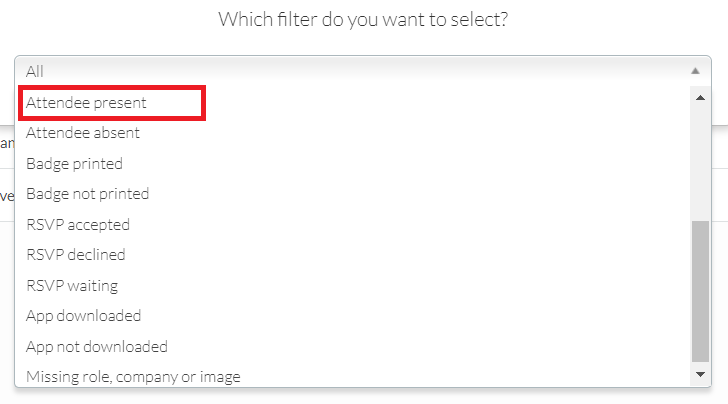 ---
How Did We Do?
---