Single Sign-On
Single Sign-on (SSO) is a property of access control of multiple related software system.
Enabling two-factor authentication
During the company onboarding we will set up all the administrators contacts and define a phone or e-mail in which to receive the code.
First step
Login:
You need to join the InEvent platform and enter your e-mail and password.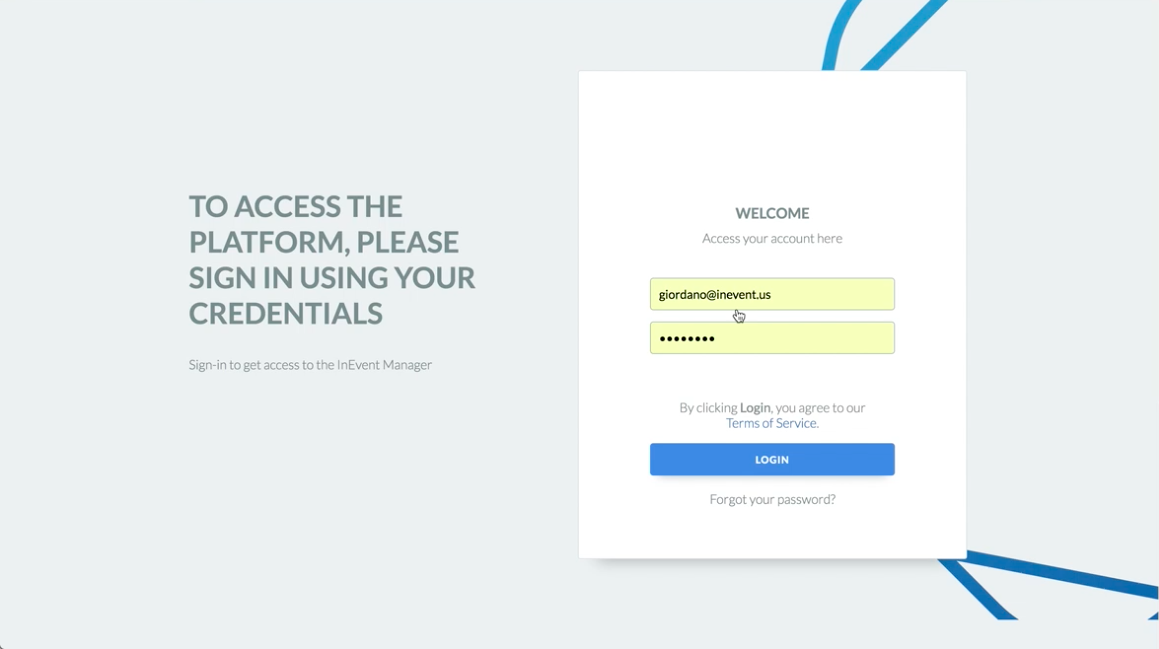 Second step
You need to select where you want to receive your code to finally join the platform in safe way and manage your event!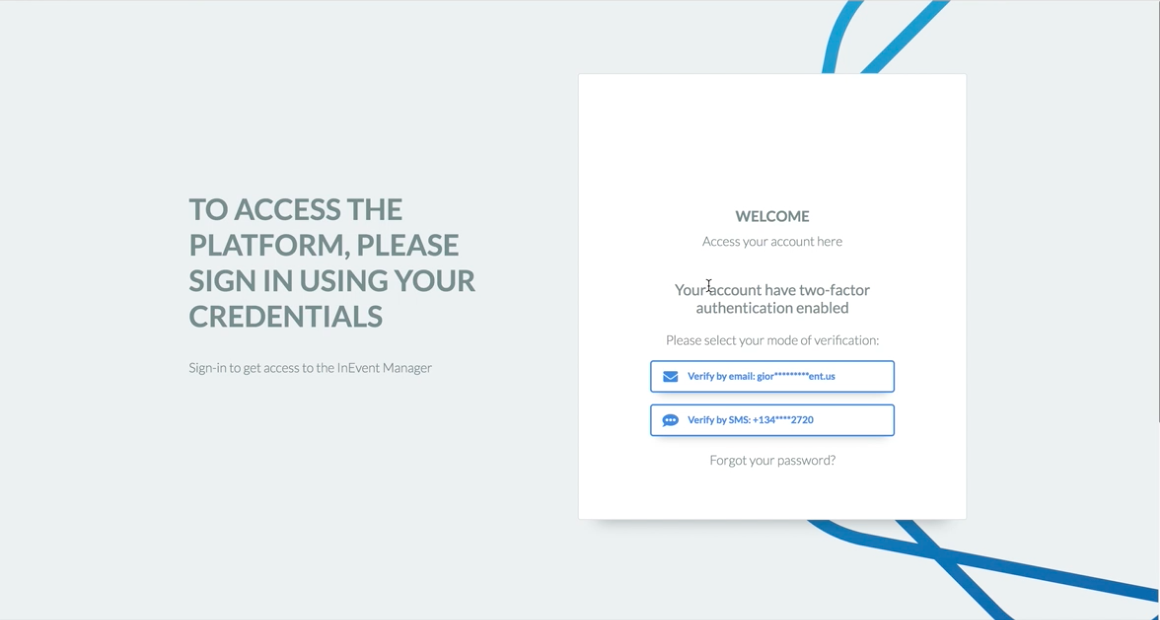 How to integrate configurations?
To manage your Single Sign-On settings for all authorizations at this company, please configure the steps below: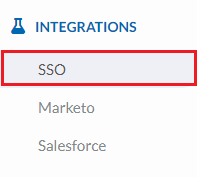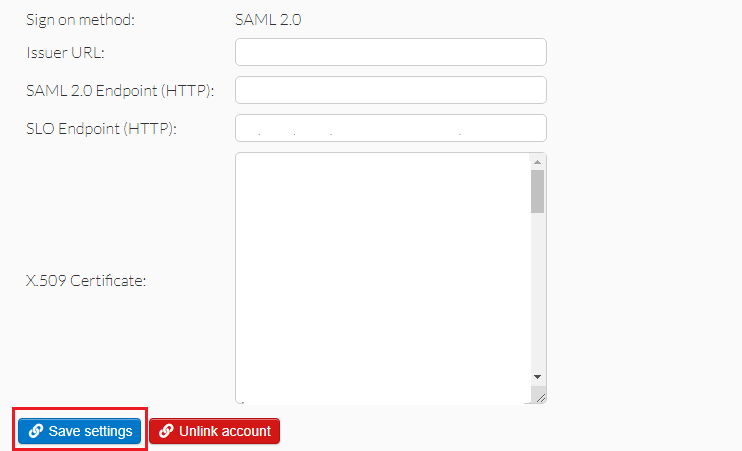 How to copy the correct X-509 Certificate?
Your can access the information by clicking on "Get Metadata"

Your Login
InEvent recommends you to access a incognito window.
Most Common Errors
Make sure your: Issuer URL, SAML 2.0 Endpoint (HTTP), SLO Endpoint (HTTP) are correct.
---
How Did We Do?
---