E-mail senders
E-mail Senders
The email senders tab will show you all your email senders
To see the email senders go to 'PEOPLE' > COMMUNICATIONS' > 'EMAIL SENDERS'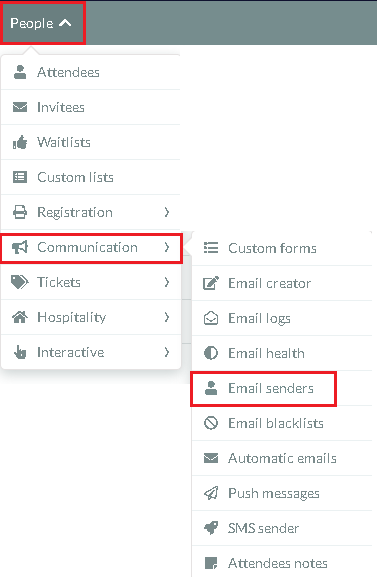 The email senders tab will show you all your email senders, their Username, signature and status, as shown in the image below:
You can recheck the DNS (Domain Name System) of the senders by clicking on the 'EDIT' tab in the top right corner.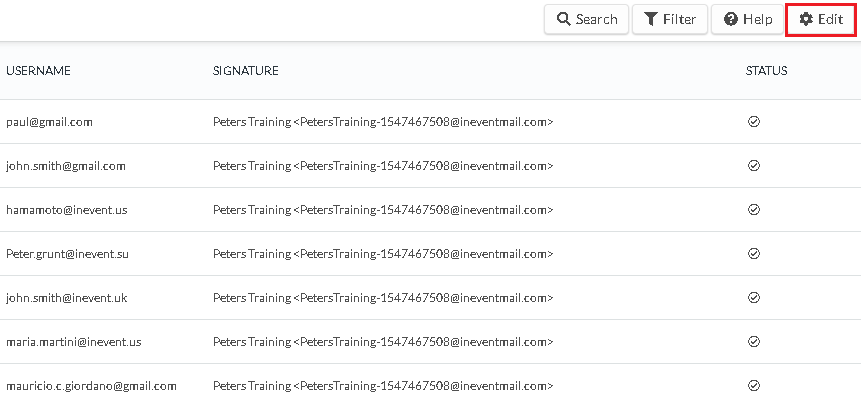 Click on a senders 'Username'. A new window will open to the right.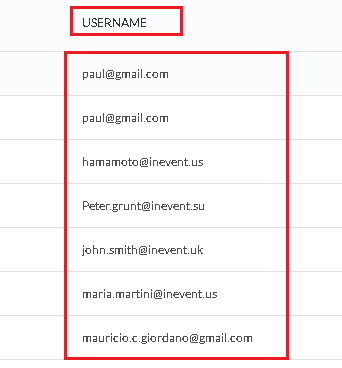 Then click on the blue 'RECHECK DNS' button.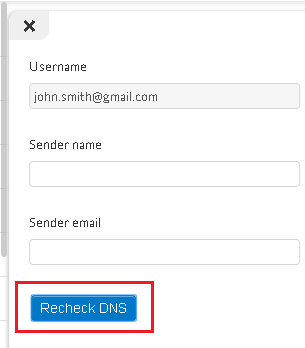 The status will then show under the 'STATUS' tab.

---
How Did We Do?
---