Files
With the upload of documents, you will be able to submit scientific articles, sponsors' catalog and even presentations for your participants. These documents can be searched in a dedicated section of the event or in its activities, being saved on the app.

If you would like to upload materials during the event, the update will be instantly for your participant.


How do I add a file?
You should click on 'EVENT'> 'CONTENT'> 'UPLOAD FILES' > '+ADD MATERIAL". After that, click on the red button to choose a document to upload.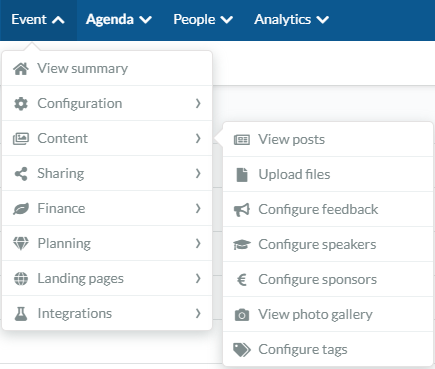 Which formats are supported?

InEvent platform supports differents documents types as PPT formats, PDF, MP4 / MOV videos, transcription audios and JPEG / PNG photos.
How do I delete a shared file?

To delete archives you must go to 'EVENT'> 'CONTENT'. Select the file you want to delete.
An editing options window will appear on the right side. Then click the 'REMOVE MATERIAL' button.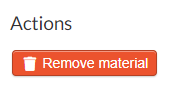 ---
How Did We Do?
---